Credit Suisse : Smart Staffing
Smart Staffing App takes the dreaded tedious task of staffing junior bankers with excel spread sheets to a faster more efficient process online.
Candidates are narrowed down for a project  by an algorithm based on availability, previous projects, and junior banker interest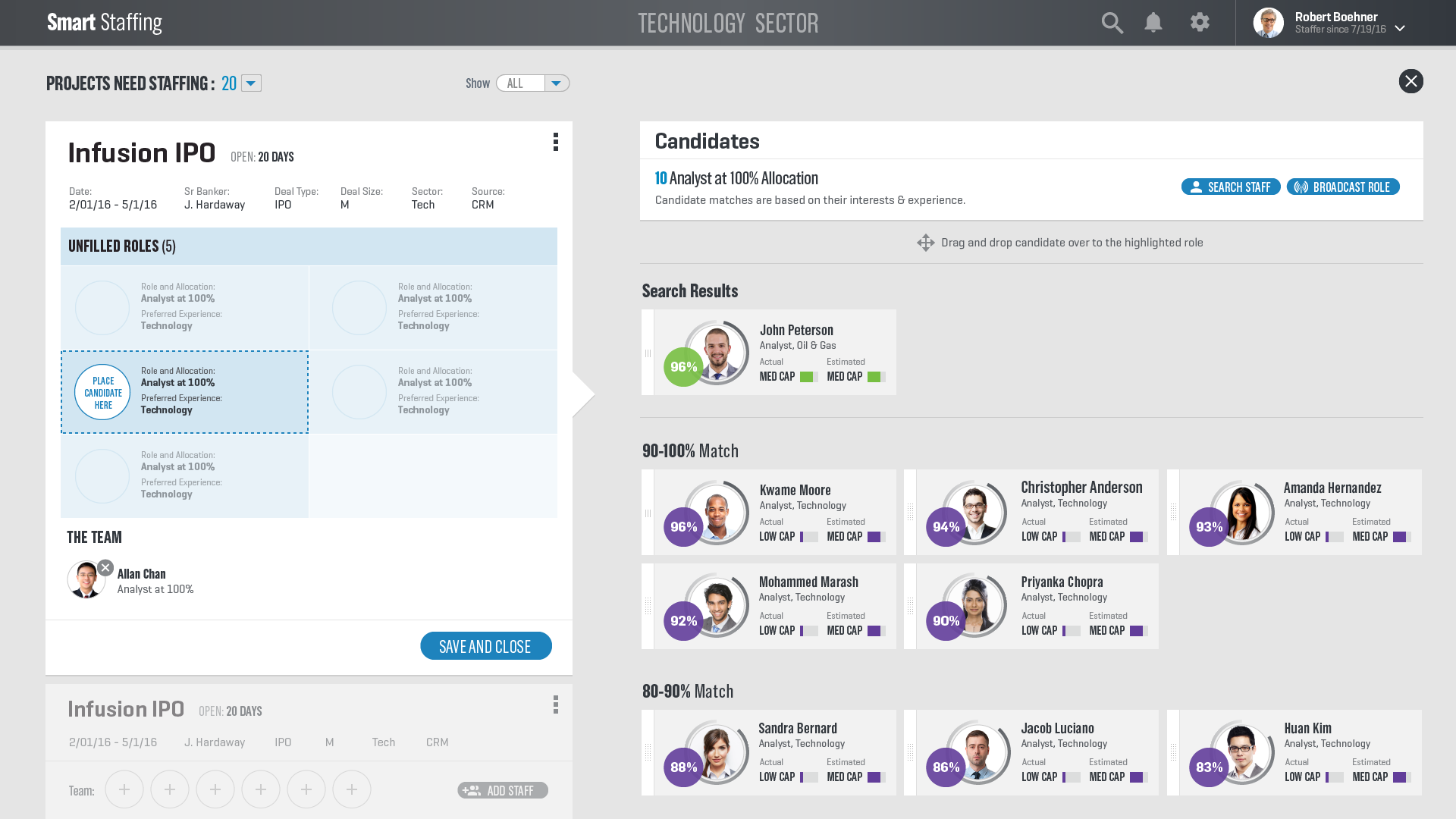 The system puts all jr bankers on an equal playing filed in an industry know for favoritism. It also gives opportunities to jr bankers to expand their experience and not getting pegged into one type of industry vertical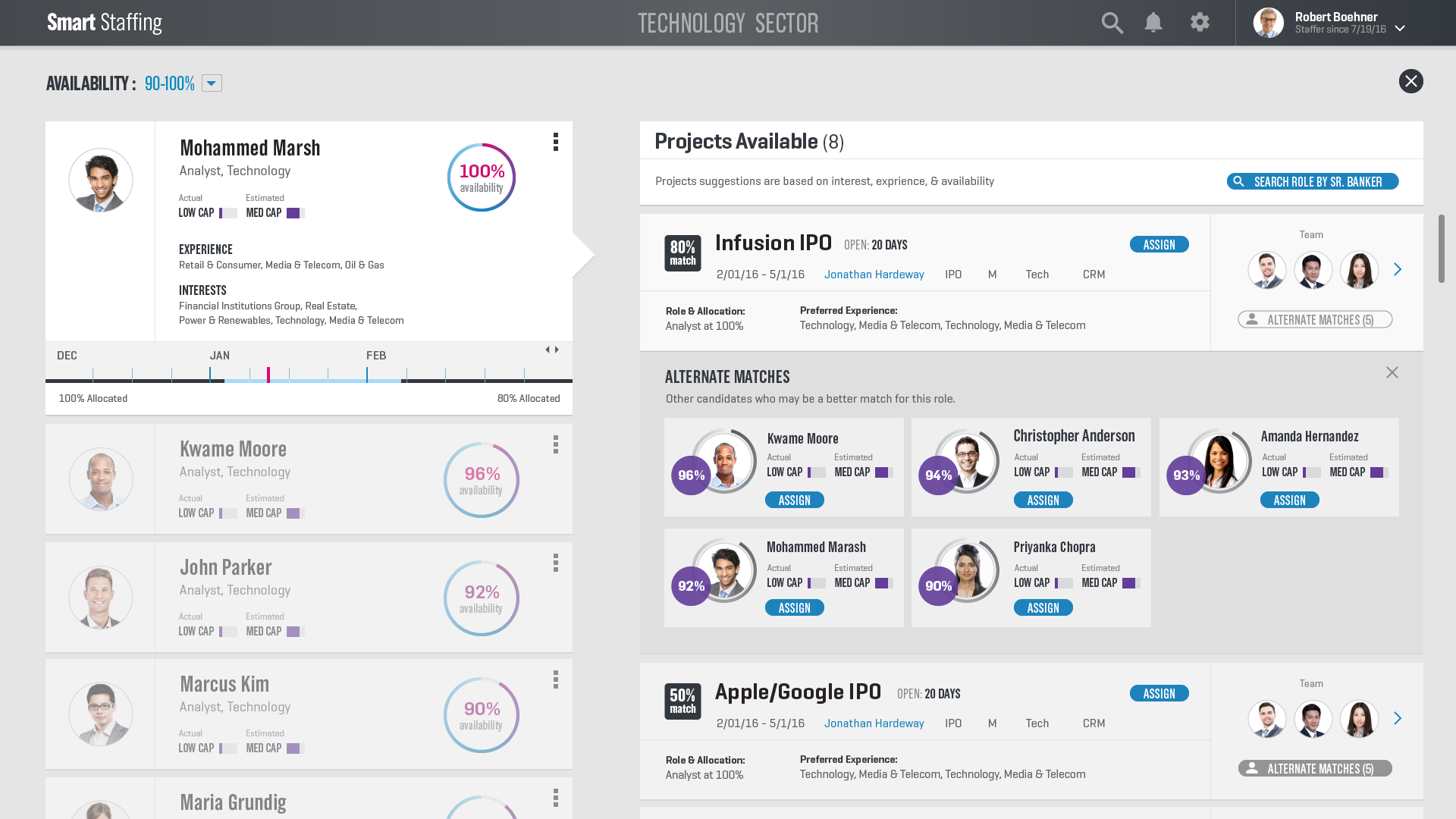 Application Includes a God Mode allowing  top management to view global staffing by sector, project type etc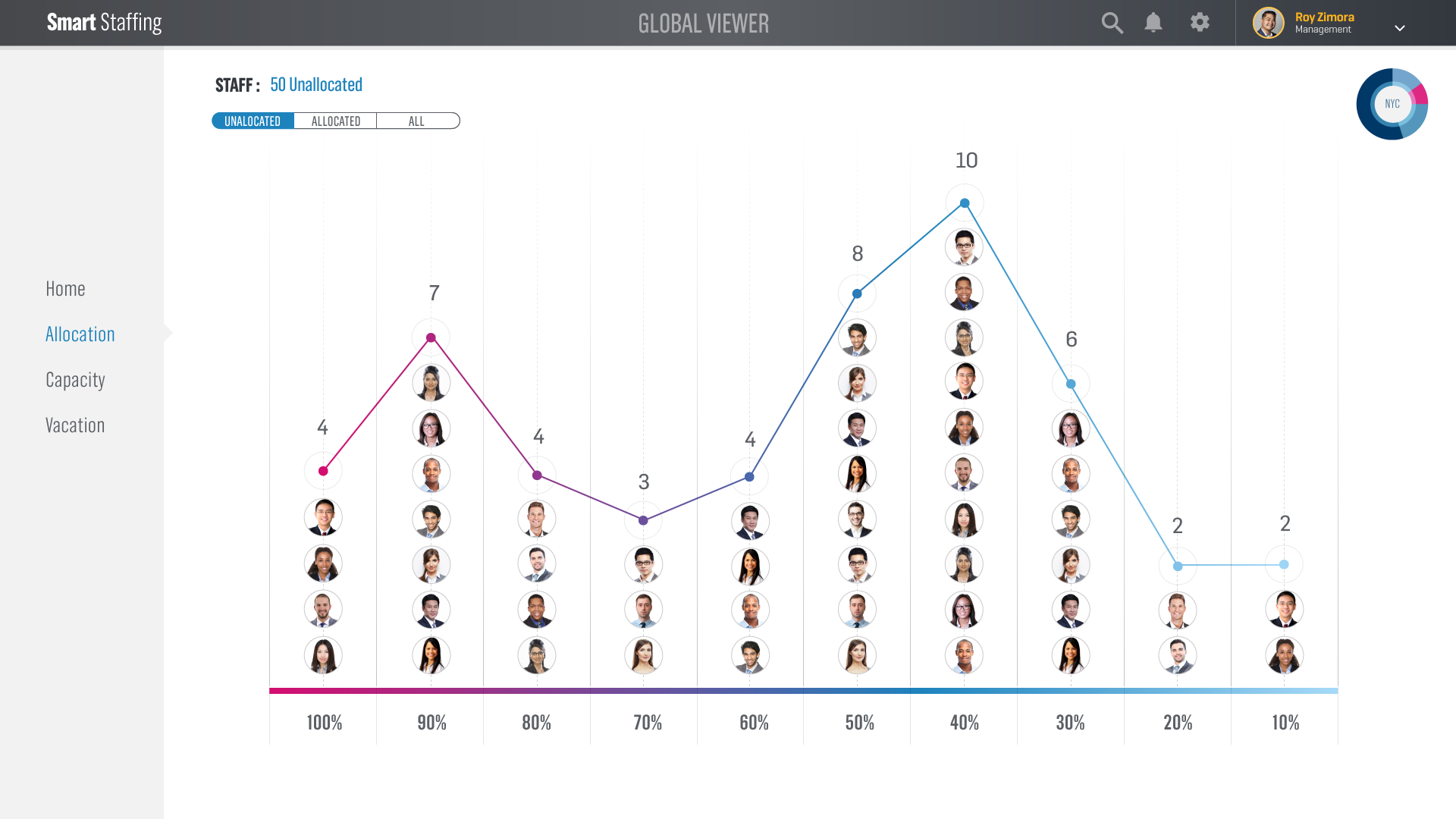 Junior Bankers fill out their profile and interest on mobile app/ site
The app gives the junior banker the ability to indicate how busy they are 

Jr Bankers have the ability to see details and request working on upcoming projects

Senior Bankers have the ability to rank which candidates they would like staffed on their projects.